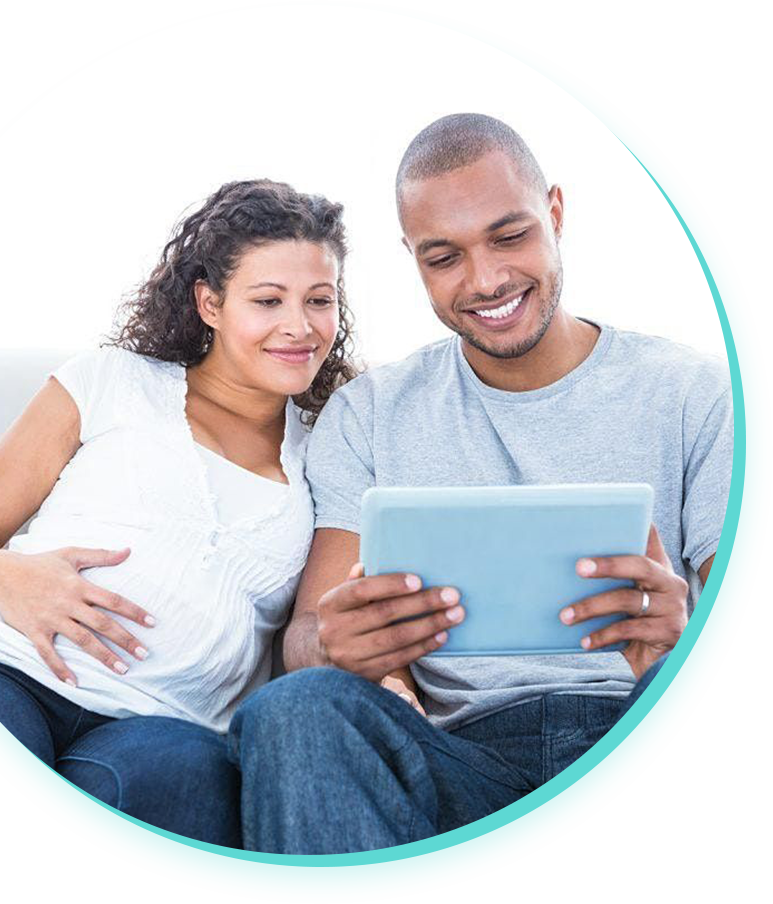 Why Us
When you are pregnant, all you want to do is share the good news! It is not always easy to come up with something to write. This is where Butterflies & Hiccups comes in and offers a comprehensive journal with writing prompts beginning from the moment you found out you were pregnant until after your baby is born along with a bump photo album of your growing belly! This Pregnancy Journal will become one of your most cherished lifelong mementos for you and your children to look back on. "Psalm 127:3 Children are a gift from God; they are a reward from Him."
Take a Peek
Inside!



Not sure if an online pregnancy journal is for you? Have a look inside (CLICK ON THE PHOTO ABOVE) to see exactly what you can expect when you create a journal on pregnancyjournal.com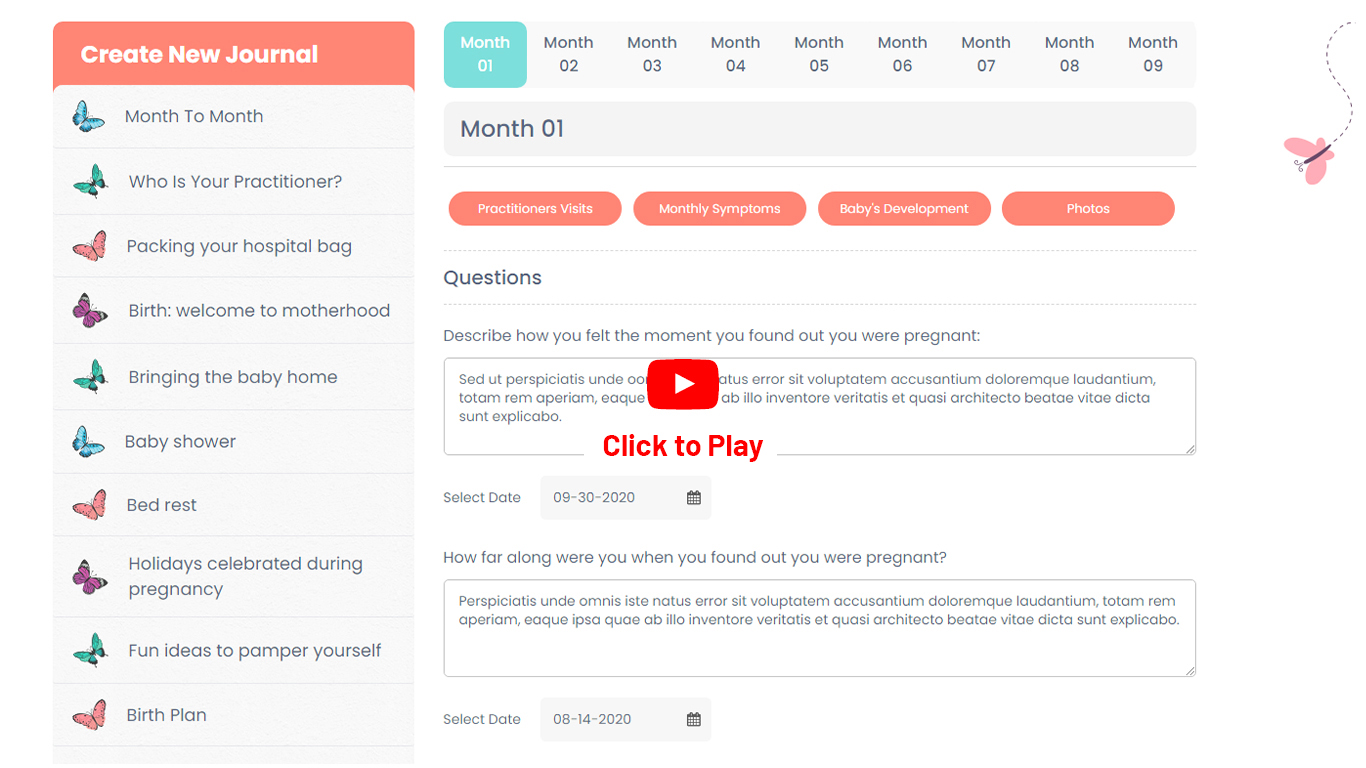 Start Journaling Today
Journal the entire year of milestone moments during your pregnancy. Your online pregnancy journal features thought provoking questions each month for you to document your unique experiences during pregnancy. There's room for photos of your growing belly as well as a section to log all of your practitioner visits. Other special features include a checklist for packing your hospital bag, things to do on bed rest, baby shower planning and more!
Our comprehensive journal offers countless writing prompts beginning from the moment you found out you were pregnant until after your baby is born along with a bump photo album of your growing belly! Don't wait another day! Sign up for your Pregnancy Journal today!
My Journal Package
(one time fee)
Countless writing prompts beginning from
the moment you find out your pregnant until after the baby is born.
Photo uploads of your baby bump and ultrasounds each month.
Practitioner visits section
Things to do while on bed rest
Holidays celebrated during pregnancy
Download our Pregnancy Journal App from the App Store.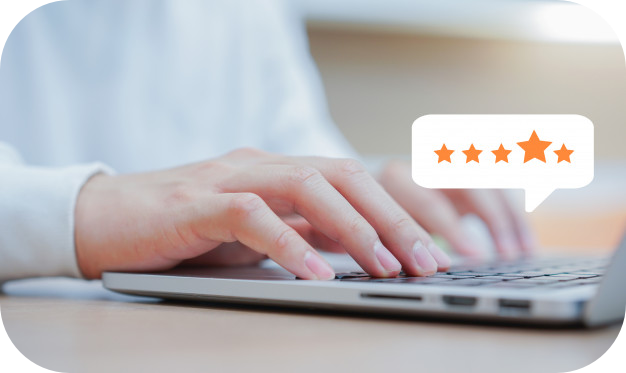 What People Are
Saying!
"PregnancyJournal.com is a beautiful, yet thorough journal to help you remember those wonderful moments in time - for many years! I recommend it to all my pregnant moms."
"I wish I could prescribe this book to every pregnant woman!"
Finally, a comprehensive journal for the moms-to-be! Butterflies & Hiccups thoroughly covers pregnancy and new motherhood by posing questions for expectant mothers (and fathers!) to answer as they journey through pregnancy. Prepared in interview style, the questions are designed to elicit thought-provoking responses that will be treasured by parents and their children in the years to follow. What a great way to chronicle the childbearing experience!
Check out our latest
news & articles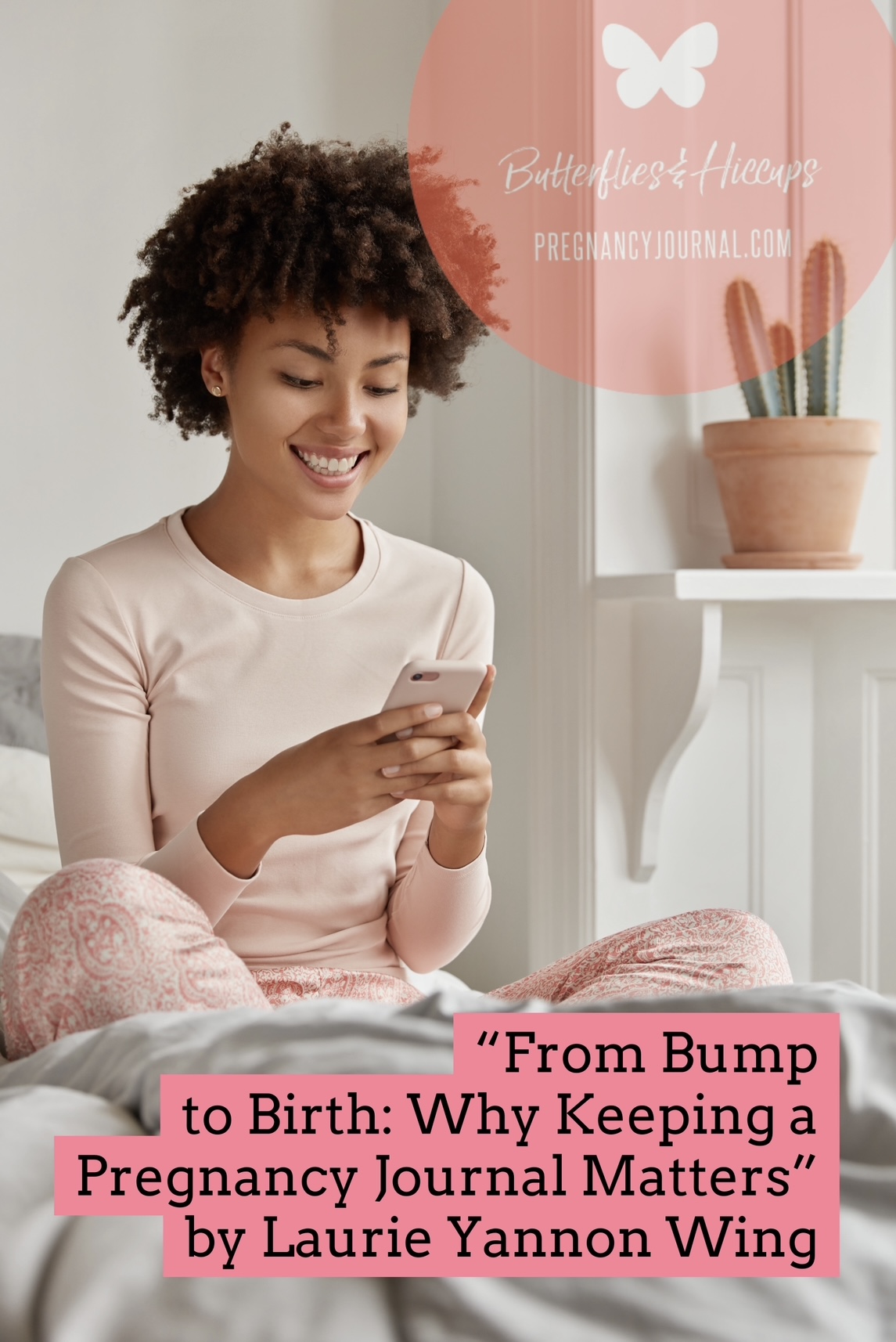 September 4, 2023
by Laurie Yannon Wing, Author of Butterflies & Hiccups Pregnancy Journal  Pregnancy is a remarkable and…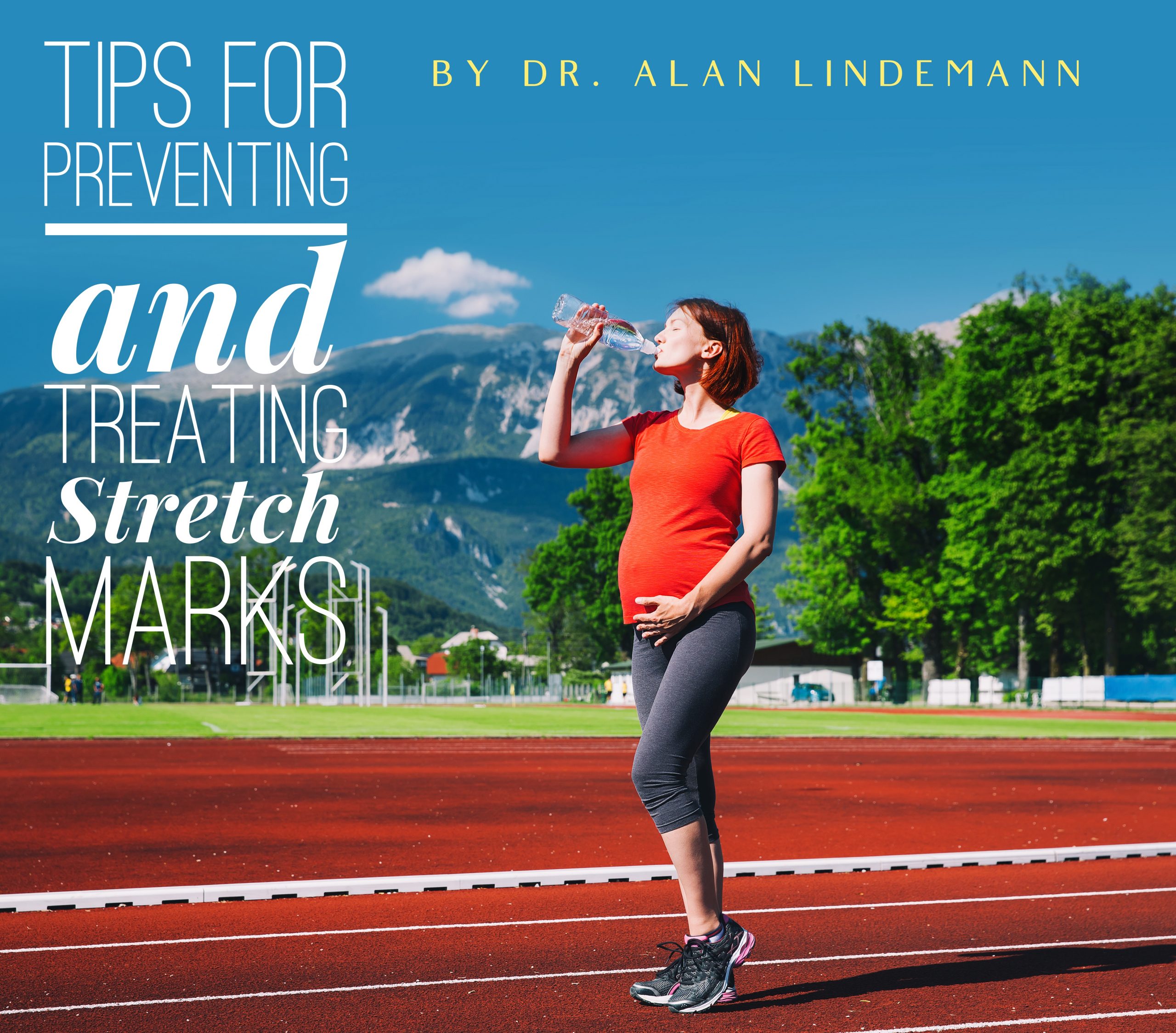 April 12, 2022
Tips for Preventing and Treating Stretch Marks By Dr. Alan Lindemann Pregnancy is a beautiful time…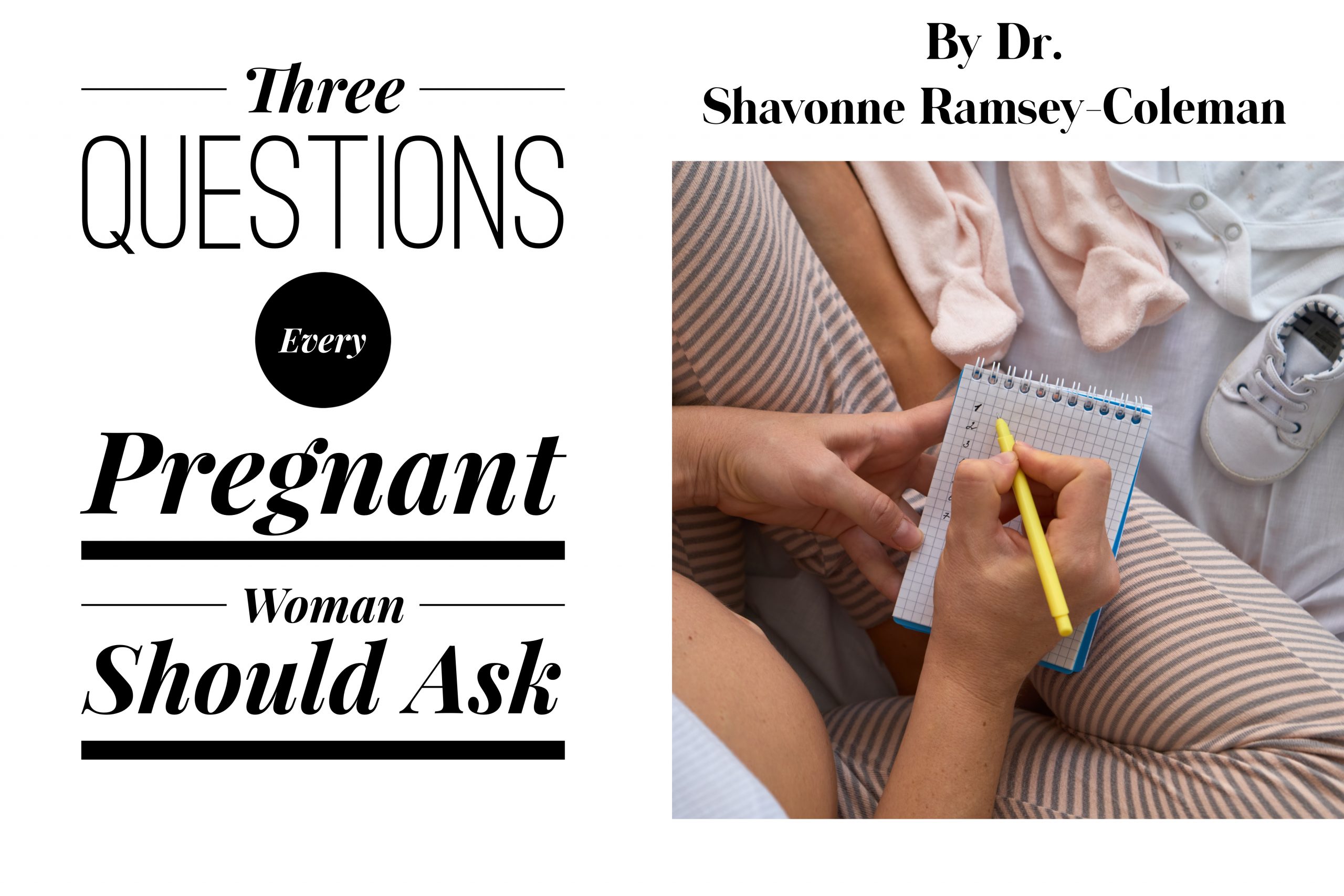 October 5, 2021
By Dr. Shavonne Ramsey-Coleman Pregnancy is a beautiful, exciting time in the lives of women, couples…
Subscribe to our Newsletter to
Get new Updates